Winners of MAKI / CROSSING Female Student Travel Award 2018 announced
Travel grant rewards exceptional program achievements of female students
2018/06/08
Tanja Dyroff is this year's winner of the CROSSING Female Student Travel Award. The travel grant has been awarded on June 7, 2018 during the Ruzena Bajcsy Lecture on Communications and enables the students to travel to and participate in international expert conferences.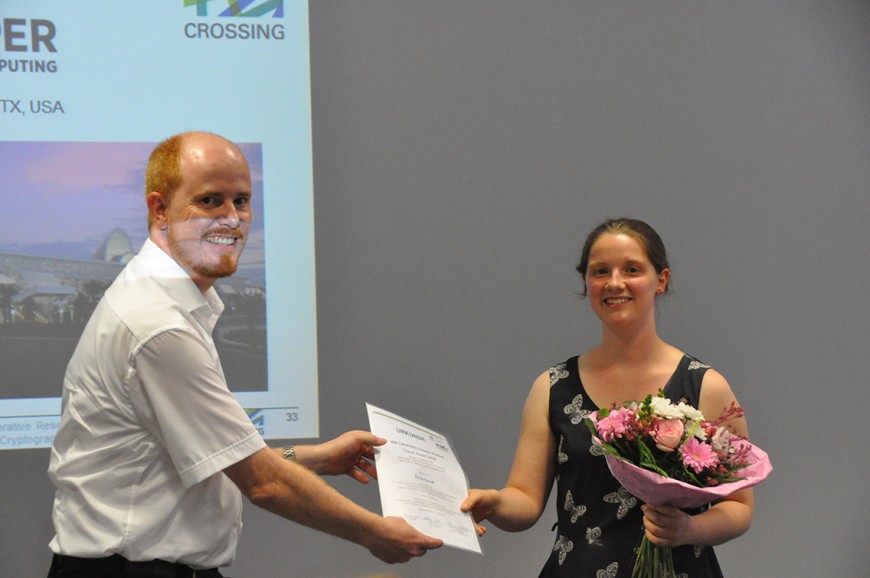 Ms. Dyroff will be traveling to Houston, Texas, USA, to participate in the "Grace Hopper Celebration of Women in Computing" conference. Hela Oueslati won third place and she will be traveling to Bremen for the "Informatica Feminale", an international Summer University for Women in Informatics.
The two collaborative research centres MAKI und CROSSING originated the award to recognize exceptional program achievements of female students in computer science, electrical engineering, and information technology (and related study programs). The award is supported by gender equality funds of the German Research Foundation (DFG).
More information about the Female Student Travel Award >>
Blog article about the Ruzena Bajcsy Lecture and the Female Student Travel Award >>