New Center for Research in Security and Privacy opened
2015/11/20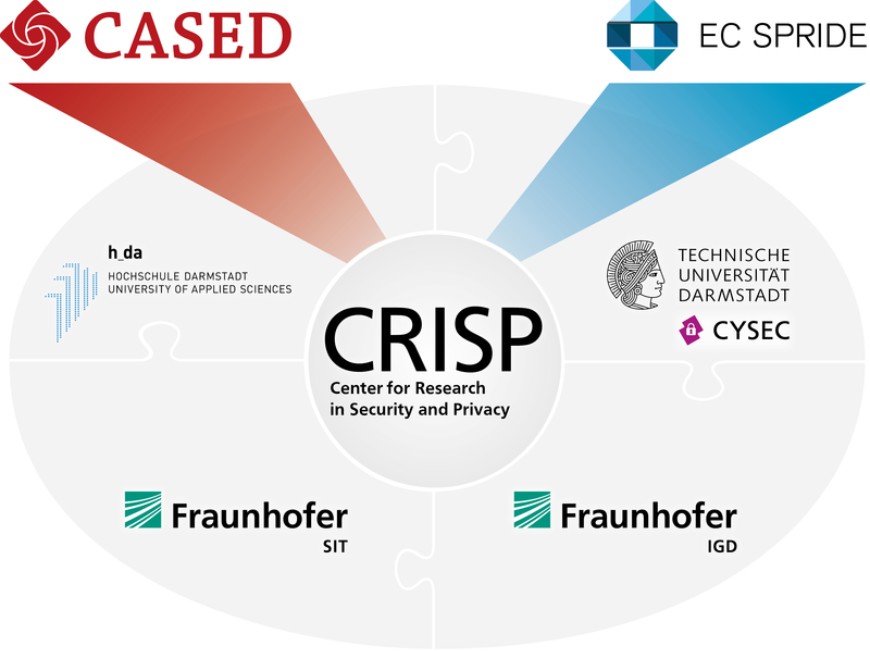 CYSEC represents TU Darmstadt as a partner in the new research center CRISP
This information is only available in German. Official press release of TU Darmstadt.
International sichtbares Kompetenzzentrum Cybersicherheit
Bundesforschungsministerin Wanka und Ministerpräsident Bouffier geben in Darmstadt die Gründung des "Center for Research in Security and Privacy" (CRISP) bekannt
Das vom Bund und vom Land Hessen forcierte Kompetenzzentrum für IT-Sicherheit in Darmstadt kann starten. Die Bundesministerin für Bildung und Forschung, Johanna Wanka, und der Hessische Ministerpräsident Volker Bouffier besiegelten am Freitag im Rahmen einer Feier an der TU Darmstadt die offizielle Eröffnung des "Center for Research in Security and Privacy" (CRISP).
Darmstadt weist die europaweit größte Konzentration von Forschungseinrichtungen im Bereich Cybersicherheit auf. So fördert das Land Hessen seit 2008 im Rahmen seiner Exzellenzinitiative LOEWE das Zentrum "Center for Advanced Security Research" (CASED), in dem die Partner TU Darmstadt, Hochschule Darmstadt und Fraunhofer-Institut für Sichere Informationstechnologie SIT kooperieren. Das Bundesforschungsministerium fördert seit 2011 das Kompetenzzentrum "EC SPRIDE" in Darmstadt, in dem die TU Darmstadt und Fraunhofer SIT zusammenarbeiten.
Die Bundesregierung und die hessische Landesregierung haben nun beschlossen, Kräfte zu bündeln und die bestehenden Zentren CASED und EC SPRIDE in ein neues "Center for Research in Security and Privacy" (CRISP) zu überführen, um die leistungsfähige, international renommierte Darmstädter Spitzenforschung dauerhaft zu unterstützen. Die Partner der Forschungseinrichtung sind TU Darmstadt, Hochschule Darmstadt, das Fraunhofer SIT und das Fraunhofer-Institut für Graphische Datenverarbeitung IGD. Das Land Hessen wird CRISP in den kommenden drei Jahren jeweils zwei Millionen Euro bereitstellen. Das Bundesforschungsministerium steuert bis Ende 2016 gut vier Millionen Euro bei – für die Jahre 2017 bis 2019 sind jeweils 4,2 Millionen Euro zugesagt.