Blockchain startup Perun at IT Career Summit
2019/04/30
Members of the research group Applied Cryptography led by Prof. Sebastian Faust presented the startup Perun at the IT Career Summit in Darmstadt.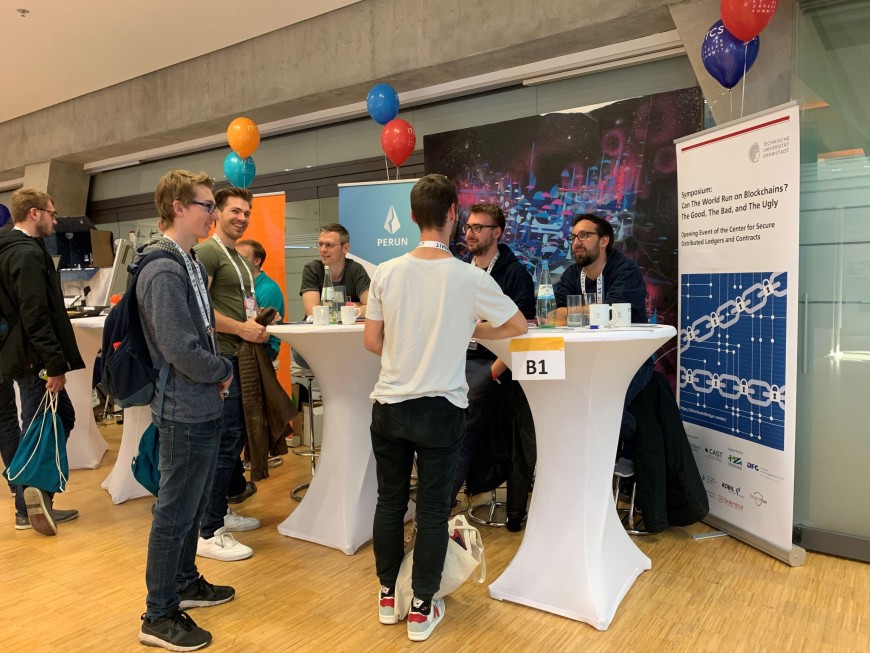 The Perun Network is a framework that supports off-chain protocols for simple payments and genetic smart contract off-chain execution. Perun's channels can be virtual, which means that off-chain transactions do not require interaction with intermediaries thereby further reducing trust, latency and costs. In addition, Perun offers strong security guarantees backed up by scientific methods from cryptographic research.
The IT Career Summit is an annual career event with talks, keynotes, and workshops regarding IT topics and an exhibition with recruiting companies.
Further information