Prof. Max Mühlhäuser presented CYSEC to Minister Beuth at opening of Hessen 3C
2019/04/06
CYSEC was invited to present the profile area and its research at the opening of the Hessen Cyber Competence Center (Hessen 3C) on April 8.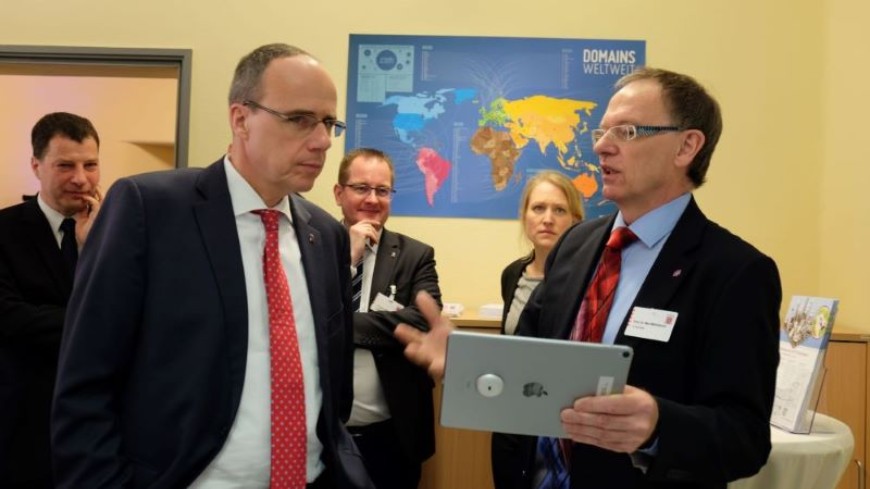 Peter Beuth, Minister of the Interior and Sports of Hesse, held a speech at the opening event and visited the accompanying exhibition. Prof. Max Mühlhäuser presented CYSEC to the minister and informed him about CYSEC research topics.
At Hessen 3C, cybercrime, cybersecurity, and cyberintelligence specialists are working together to optimize resource use and to be able to offer better service to the Hessian administration, municipalities as well as companies.
The CYSEC Smart & Secure City demonstrator was part of the exhibition and had been presented to the minister and many guests of the opening event from politics and administration.
Further information