Talk am Mittwoch mit Florian Volk und Prof. Alexander Kock
2020/10/28
Beim "Talk am Mittwoch" gehen während des European Cyber Security Month 2020 Expert:innen aus dem Bereich Wirtschaft und Wissenschaft mit unseren Moderator:innen ins Gespräch. Es geht um persönliche Erfahrungen und aktuelle Themen im Bereich Entrepreneurship und Cybersicherheit. In dieser Folge zu Gast: Florian Volk, Studiengangleiter und Dozent der Provadis Hochschule, und Prof. Alexander Kock, Fachgebiet Technologie- und Innovationsmanagement an der TU Darmstadt.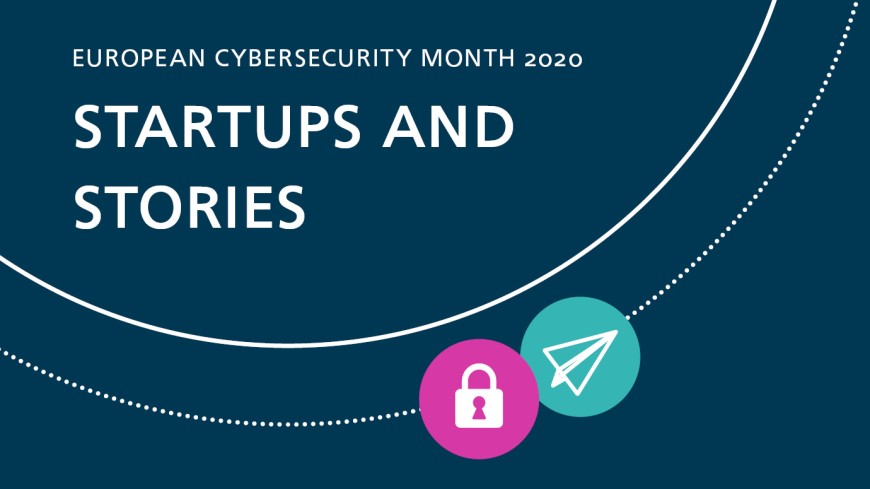 Seit 2013 leitet Prof. Alexander Kock das Fachgebiet Technologie- und Innovationsmanagement an der Technischen Universität Darmstadt. Gemeinsam mit Prof. Carolin Bock verantwortet er dort auch den neuen englischsprachigen Masterstudiengang "Entrepreneurship and Innovation Management" am Fachbereich Rechts- und Wirtschaftswissenschaften, der zum Wintersemester 2020/21 startet.
In der letzten Folge des "Talk am Mittwoch" im Rahmen des #ECSM spricht Prof. Alexander Kock mit Dr. Florian Volk, Studiengangleiter und Dozent an der Provadis Hochschule sowie Mitglied im Leitungskreis des Netzwerks Gründung Südhessen, über die Herausforderungen der Ausgründungen aus der Forschung und/oder der Hochschule und was potentielle Gründer*innen dafür mitbringen sollten.
Recommended external content
We have selected external content from YouTube for you and would like to show it to you right here. To do this, you must reveal it with one click. You can hide the external content at any time with another click.
I agree to external content from X being shown to me. This may result in personal data being transmitted to third-party platforms. You can find more information in our Privacy Policy.
Florian Volk im Gespräch mit Prof. Alexander Kock
Im Gespräch geht es zudem um die Themen Entrepreneurship und Innovationsmanagement, um die hohe Eigenmotivation der Studierenden und darum, wie sich die potentielle Gründerteams von morgen eigentlich am besten zusammensetzen und welche Anlaufstellen es an der TU Darmstadt dafür gibt.
Über den ECSM

Schon seit 2013 ist der European Cyber Security Month, kurz ECSM, ein regelmäßig stattfindendes europaweites Format. 2020 sensibilisiert CYSEC zusammen mit dem Gründungsinkubator StartUpSecure I ATHENE für das Thema IT-Sicherheit. Eingebettet in das Thema "Gründungen aus der Forschung" wird es unter dem Motto "Startups & Stories" jeden Wochentag im Oktober eine Aktion für mehr Innovationen und Cybersicherheit geben.