CROSSING Conference 2021
Hot Topics in Cybersecurity & Privacy
2021/10/04
The first virtual CROSSING Conference was a great success with over 180 registrations and more than 20 renowned international speakers. The keynotes were held by Turing award winner Shafi Goldwasser, Christopher Krügel and Srini Devadas.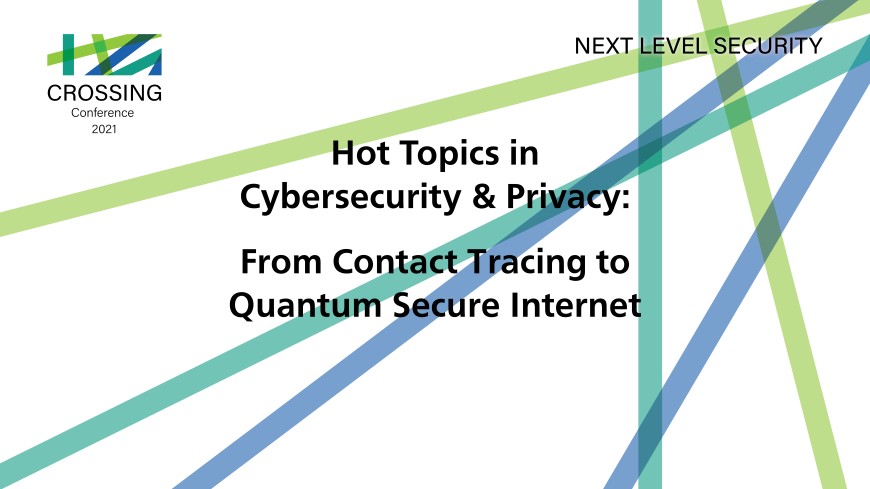 The topics of the conference talks ranged from quantum secure internet, AI and machine learning, hardware security to contact tracing. On day 1 three pitch talks gave an insight into emerging technologies such as security on plastics. On day 2 a panel with entrepreneurship experts and startup founders discussed the "pains and gains of startups".
The agenda of the conference can be found here .
Recordings of the talks are available on the CROSSING Youtube channel: