In eigener Sache: Sprecher des Profilthema gewählt
Sprecher Prof. Fischlin und Stellvertreter Prof. Reuter gewählt
2021/09/20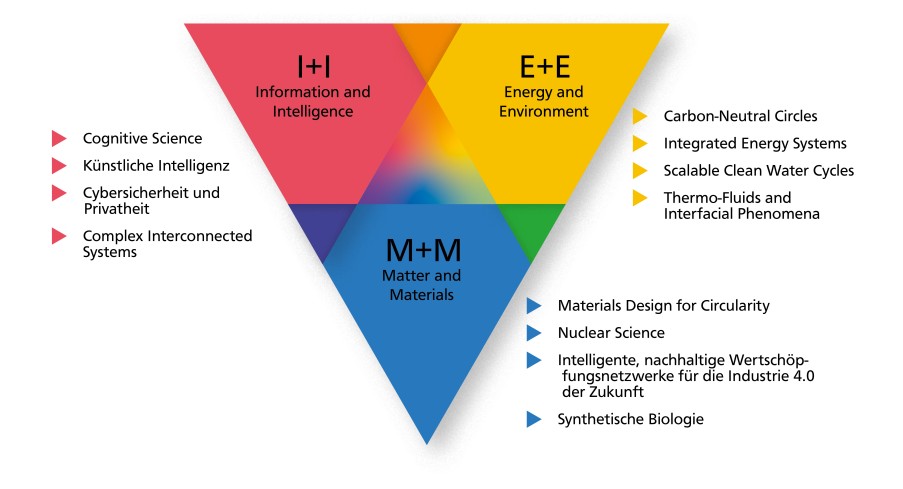 Die Spitzenforschung der TU Darmstadt wird seit 2021 in drei Forschungsfeldern gebündelt: Energy and Environment (E+E), Information and Intelligence (I+I), Matter and Materials (M+M). Zu jedem der drei Felder gehören vier Profilthemen. Im Profilthema "Cybersicherheit und Privatheit: Sustainable Security, Privacy and Safety" als Teil von I+I arbeiten Wissenschaftler*innen der TU Darmstadt an zentralen Themen der Cybersicherheit und des Privatheitsschutzes. Derzeit sind insgesamt 20 Fachgebiete aus sechs Fachbereichen der TU Darmstadt beteiligt: Informatik, Physik, Biologie, Humanwissenschaften, Maschinenbau, Rechts- und Wirtschaftswissenschaften.
In der konstituierenden Sitzung des TU-Profilthemas Cybersicherheit am 14.9.2021 wurde das Sprecherteam gewählt: Professor Marc Fischlin wurde zum Sprecher und Professor Christian Reuter zum stellvertretenden Sprecher gewählt.
2015 bis 2020 organisierte sich die Spitzenforschung an der TU in sechs Profibereiche. Das Profilthema tritt die Nachfolge des themengleichen Profilbereichs CYSEC an.