Call: Research visit at the University of Texas
Doctorate students in cybersecurity can apply for a scholarship
2022/02/28
University of Texas in San Antonio (UTSA), as a partner university of TU Darmstadt, currently has an open call for a full-time research exchange scholarship to fund PhD students in cybersecurity from TU Darmstadt for a 3-months visit starting in late August 2022.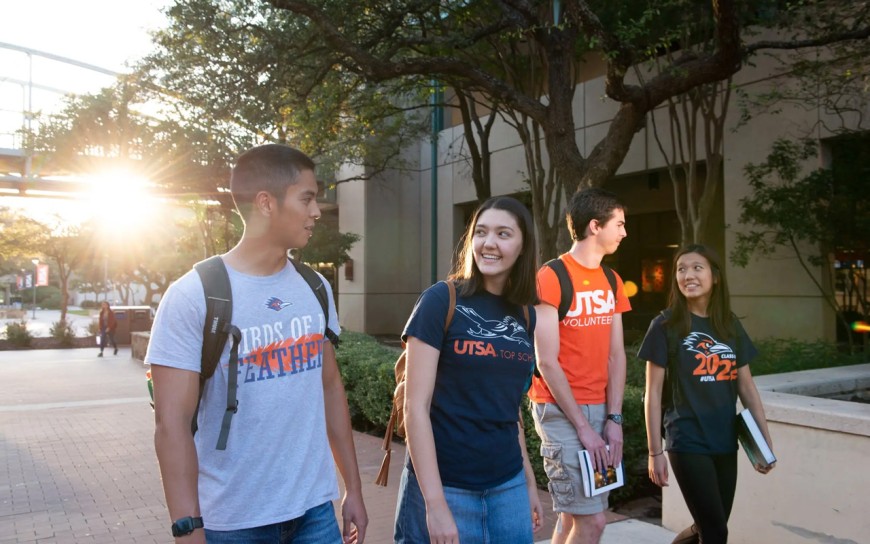 Doctorate students from TU Darmstadt can now apply for the opportunity to work on a cybersecurity research project at University of Texas in San Antonio (UTSA). The research exchange visit will start at the end of August 2022 for the duration of a three-month stay during the fall semester. UTSA research projects to choose from:
New Security and Privacy Challenges in Modern Mobile and IoT Systems (Murtuza Jadliwala)
Adversarial Attacks on Protein Folding Networks (Sumit Kumar Jha)
Tools to Assist Communities in Developing Cybersecurity Programs (Greg B. White)
Misinformation, Disinformation, and Malinformation in Cyber Operations (Greg B. White)
Human-in-the-Loop XAI-enabled Vulnerability Detection, Investigation, and Mitigation (Kim-Kwang Raymond Choo)
Automatic VR Testing with Deep Reinforcement Learning (Xiaoyin Wang)
Research on additional projects could also be considered based on application material.

What will be covered by the scholarship?
If accepted, UTSA will cover program fees and basic living costs (housing, utilities, some meals) of participants who are nominated and matched to projects. Other associated costs (travel, insurance, visa fees, personal expenses, etc.) will be the responsibility of the participant.

How can you apply?
Nominated doctorate students should submit the follow information and material:
The project interest form, with basic information and departmental approval for nomination.
A short letter of interest, outlining scope of research and specific areas of expertise/interest.
A short letter of support/recommendation from research supervisor at TU Darmstadt.
A CV or resume.
Please find the project interest form – including more detailed project information – linked here. (opens in new tab)