Karoline Rabe and Sandra Schäfer honoured with the CROSSING Female Student Travel Award 2019
21.05.2019
On May 17, 2019 the collaborative research center CROSSING awarded the Female Student Travel Award 2019.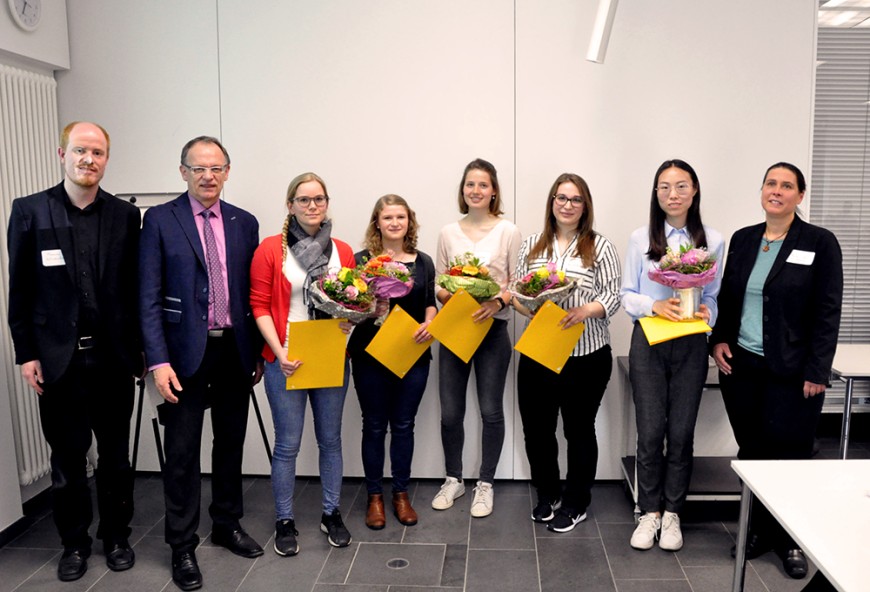 With the Female Student Travel Award, the collaborative research centers CROSSING and MAKI appreciate exceptionally well performances of female students in computer science, electrical engineering, and information technology. The winners will be able to attend an international conference.
Winners of the CROSSING Female Student Travel Award 2019 are Karoline Rabe and Sandra Schäfer. Karoline Rabe will attend Ada Lovelace Festival from October 24 to 25, 2019 in Berlin. The Ada Lovelace Festival brings together women from computer science and tech and celebrates diversity. The WE 19, world's largest conference for women engineers, held between November 7 and 9, 2019 in Anaheim California will be attended by Sandra Schäfer. Furthermore four other female students were awarded by MAKI and Franziska-Braund-Award of the Carlo and Karin Gierch Stiftung of the TU Darmstadt.
The Female Student Travel Award is organized by CROSSING since 2017. Motivated female students had the chance to apply until May 1, 2019 with motivational letter, CV, personal performance summary, and a description of the connection to CROSSING's field of research.